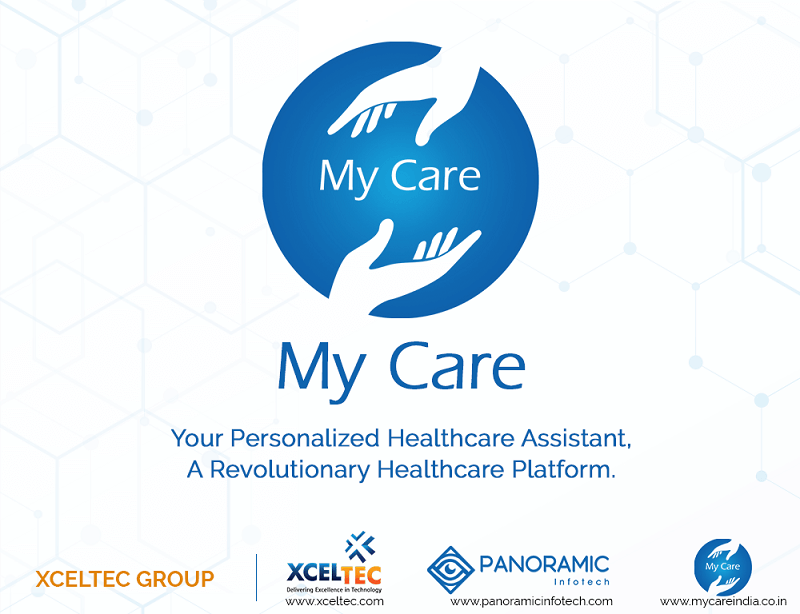 XcelTec Group Today Launched a New Healthcare Platform: MYCARE
The XcelTec Groups today announced the global launch of MyCare Softech Private Limited: New Healthcare Platform – Your Personalized Healthcare Assistant – MyCare is an app that connects patients to doctors through a secure mobile phone platform. Not only can patients connect with their doctors – they can connect with their hospitals, pharmacies, and laboratories as well. Hospitals and Doctors can bring their care to more patients and get paid without the extra overhead. Patients have access to their pharmacies and laboratories at any time anywhere. Patients have access to all of their medical data- all through their MyCare app. The future is here: simple and seamless healthcare
Who are the XcelTec Group?
XcelTec, is an industry-leading software and mobile app, Web Development Company known for Delivering Excellence in Technology, IoT, and game development solutions and engaging mobile apps. Due to our unstoppable quest for making perfect mobile and web apps we are evolved into a one-stop destination for all mobile and web app development needs. Along with a successful journey of the software industry, we are stepping-in the medical and healthcare industry. We developed My Care – a personalized healthcare assistant application to make people's life easy and get the right solution of doctors, patient's pharmacies, and hospitals.
The Brief about a New Healthcare Platform MYCARE
Why MYCARE? (Because connected care is the right care)
At this point let me explain this via the example: An elder woman diagnosed with dengue and cannot able to out of the home to consult with doctors because of weakness and bad health. In this situation, MYCARE is working seamlessly. She is connected with MyCare doctors and consult with a doctor. She recovering fully without stepping out of her home. She was able to do so by being continuously connected to the MyCare doctor and her treatment being observed remotely through the MyCare.
The new system of care delivery does leverage the connectivity that's accessible to everyone through mobile. Quick reminders for patients to take their medicines on time, consult and check with them on how they are improving from illness and the provider's constant observance, mainly in enduring conditions and situations like pregnancy and child growth are all likely in this age of always-on connectivity. Such pre-emptive care makes the doctors and the patients more effective, reachable and reliable. 
Want to know more? Click Here or Check out Our FAQs or You can experience this in real with us, just visit the link and contact us: