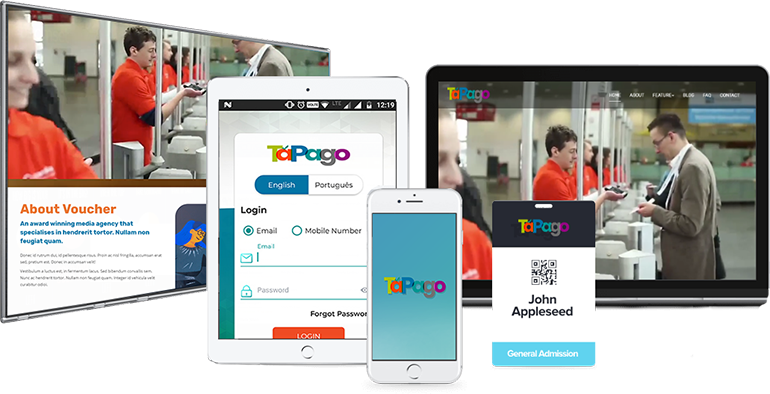 Mobile App Solution for Cashless Event Ticket & Voucher Management
Love to visit an event? But get tried to spending time in a lengthy queue to get the ticket. The app TaPago is a cashless ticket and voucher management app for events. Our Innovative, Secure and fast transacting platform brings the latest seamless technology for cashless event management and other use cases from end-to-end.
We were approached by the client to make an app that manages the problem of events tickets and vouchers in Mocambique. His thought was to manage their events tickets cashless and wants the complete digital solution for their events management. So, he wanted us to build a Mobile App for both the platform (iOS & Android) that can let users show mobile (QR Code) ticket at event entry – Show mobile (QR Code) voucher for mobile scan purchase
Tapago is an integrated platform for event organizers to rest their mind when organizing events. It provides direct ticket sale to event Gowers, saving third party commissions; provides Access Control and Cashless Payment systems that increase on-site spend by up to 38%, eliminate ticket fraud, and improves security. Tapago allows for entities delivery Gift Vouchers for employees to redeem at supermarkets; it allows Conference organizers to invite and manage access to delegates. Tapago supports Health Insurance companies by facilitating confirmation at pharmacies so beneficiaries have minimum waiting time to collect medicine and control their medical aid spending.
See what client Say about us:
Do You Want to Develop an Application like This?