Mobile App Development Services
Sophisticated Mobile Application Solution for

Startups & Enterprise Business
As with the new era of technology smartphones and their smart applications have changed the definition of daily activity in human life. Mobile apps become an essential part of our life and why not? We do almost activity with the help of apps.
An innovator for a period of time in our world, a mobile application was concocted to mold a footpath for mobile technology. As major companies are looking to modify the industry, developing a mobile application is important to drive business needs and build strength for marketing your brand. As the number of smartphone users has increased by tenfold, it becomes essential to own a custom mobile app specially developed and design by our mobile app development team. We deliver a flawless application solution across the globe.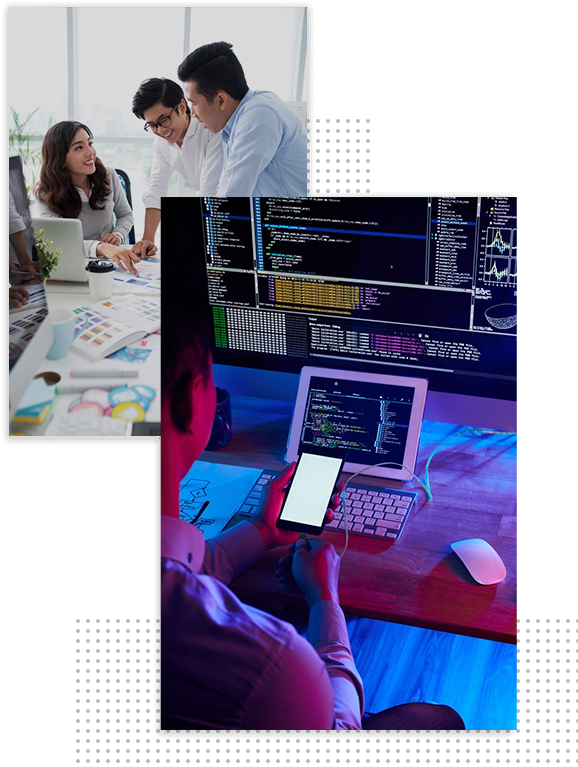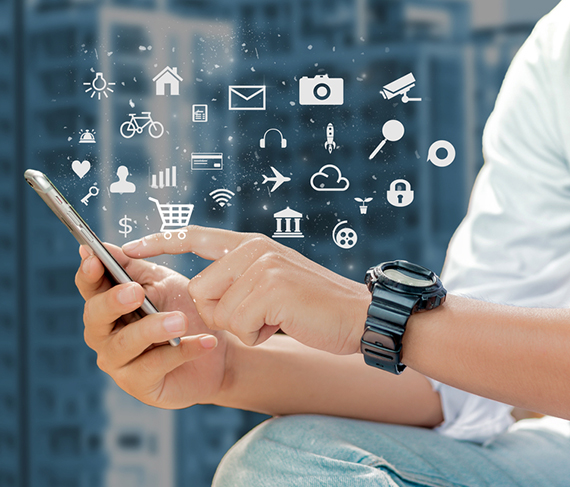 Why Choose XcelTec for Mobile App Development?
XcelTec has a team of brainy developers who developing an application that got the extensive download rate on top app stores in the market. Many global clients demand to apply the creative ideas and business plan, this inspired us to create a custom solution for our client. XcelTec has developed many major app development projects which have to prevent to be ranked in the list of best mobile app development companies.
 XcelTec can help you to design and develop some superb mobile applications for your startups and business. We are leading mobile app Development Company who known for delivering the finest custom mobile apps needs across the globe.
More in Mobile App Development Services
XcelTec is glad to have iOS techies who build out all shaft and nuts of app development which sprints smoothly on devices. The needs of the iOS application for the clients are fulfilled into the developed application. The iOS application crafted by us is known to have created a great ROI and download rates.
We are also illustrious coders in iPad app development. The Coders are completely dedicated to offer long-lasting app development services for iOS devices. Our iPad and iPhone app development are carefully tested and to ensure its good performance. Our app development has also allowed us to win many honored awards.
iPhone App Development
Swift App Development
iPad App Development
iOS Game Development
From revelation to monetization, we care for the overall application to work flawlessly on smartphones. XcelTec offers a higher range of Android apps by furnishing the best application development service. The Android apps developed by XcelTec have made an evaluation in the play store which allowed the clients to bring high ROI from the application. We have effectively imparted to the field of blockchain development, security, entertainment, IoT, ChatBot, etc.
Android App Development
Android Transport App Development
Android Game Development
Android Location App development
Cross-Platform App Development
Campaign a ride of change around the mob with more than one platform availability. We have helped many start-up brands to set their foot in the online world with the help of our hybrid apps development. A hybrid application that we develop can smart to supported devices and running on a different platform. We can help you create code on various platforms in less time and cost.
The Programmer at XcelTec uses tools and frameworks such as Xamarin for cross-platform app development. Xamarin supported hybrid applications are crafted in C# language. The applications developed in the Xamarin framework can be compiled on iOS, Windows, Android, etc. We are focused on developing applications that not only suit the standard of the client but are also useful for the end-users.
PhoneGap Apps Development
The PhoneGap applications are in large demand as it is a great framework for hybrid apps. We have skilled team developers who code in HTML5, CSS3, JavaScript, etc. We utilize an agile development approach which assists us to get an elaborated view of the complete project. We create a single strapping code base for an application that can function on multiple codebases. We also develop and keeping the application to avoid any upcoming errors or bugs that can occur during any updates.
The cloud applications are in trend now as the problem of data compilation has been resolved. The data that requires to be integrated into the applications are easily integrated into the cloud application. Our cloud apps developers use applications such as Jenkins, Bamboo, OpenShift, etc. These tools allow us to make an increased application that can support cloud technology. We mix up customized solutions in the cloud application.
Hire Dedicated Mobile App Developers
We at XcelTec have the skillful resources and know-how to make any mobile applications that fulfill your needs. We use the latest apps technologies trends for providing the best services for mobile app development, android development, iPhone development, custom e-mobile app development. You can hire mobile app developers from us on a project or a monthly basis.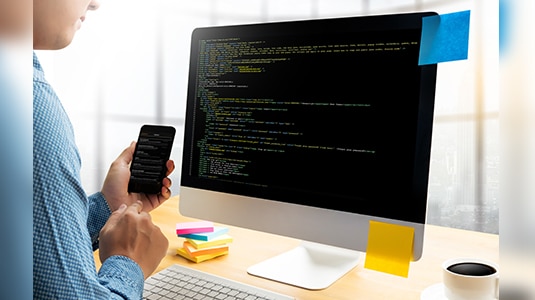 We Also Provide More

SERVICES