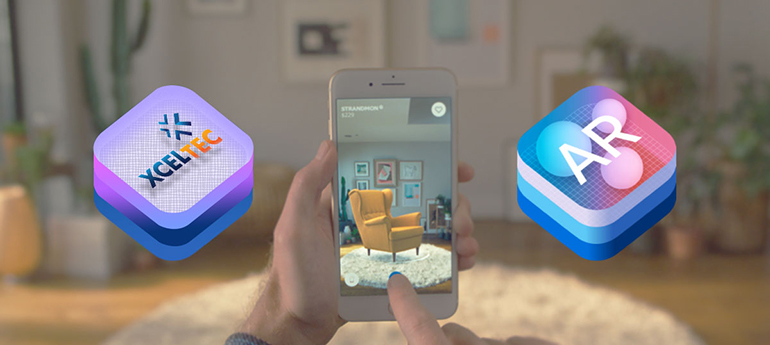 What is Apple ARKit Overview and Its Features Highlights
The era of AR/VR has just started, There is no doubt about that AR/VR both is cool. But in 2019 their use cases continues increasing. Apple just released the new Apple ARKit in 2017 that maximum use by AR developers to build high-detail AR experience for Mobile devices. Let's read in detail for Apple ARKit and It's Features Highlights.
AR stands for Augmented reality- ARKit is the development platform for iOS mobile devices. ARKit an apple framework mainly used by Apple developers so the user doesn't need to worry about. ARKit allows AR Developers to build an high-point AR experience for iPad and iPhone.
The ARKit library was invented by Apple in 2017. It let the developers create and build mobile apps using AR technology.
With the AR apps, we can view virtual objects in the real environment through the camera.
AR delineate the user experience that adds a 2D or 3D element in a way to live view from the mobile camera that builds those elements appear to live in the real world.
with 2D AR you can add the overlays which respond to geographic location or visual features in real time, With 2D and 3D AR you can visualize how the flower pot looks in your drawing room table without having to leave your home.
In 2018, Apple released ARKit 2.0 at the Apple Worldwide Developers Conference. ARKit 2.0 comes with a gun down of brands new APIs and features for AR Development.
To track the real world ARKit use devices motion sensors that combined with visual information from the camera.
ARKit has some new element that has made it a more improved and great to use. The app developer has new options to add in their fundamentals in development. Let's take a look at the developments in ARKit 2.