AR/VR Development Services
An Overview:

AR/VR Development
We are an award-winning Augmented Reality (AR) development company serving brands that create unique experiences by investing in custom AR solutions. Augmented Reality app development allows you to deliver robust Android/iOS mobile applications that will make you a standout player in the market.
Augmented Reality (AR) is the feature of tomorrow's technologies, coming from the world of technologies. As the name suggests, it augments reality with innovative technologies based on graphics, audio, and touch. It is a connection that connects reality and technology in the most appropriate manner.
AR apps for Android/ iOS/ Windows
AR Support & Maintenance
AR Game App Development
AR integration to E-commerce
Location-based AR Apps Development
Projection-based AR development
Recognition based AR Apps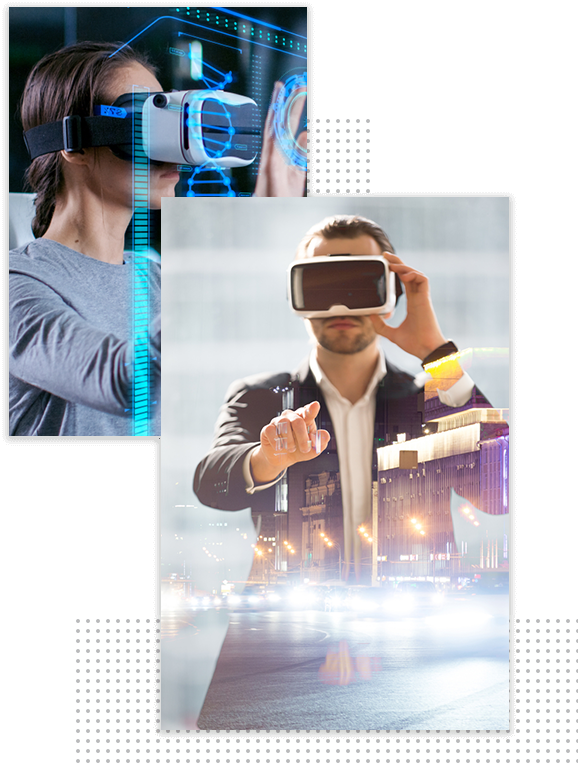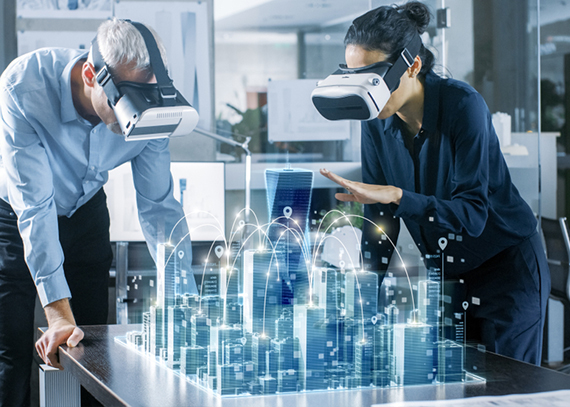 The World Is Moving Towards AR & VR. Are You?
Augmented Reality and Virtual Reality is truly the future of technology. And when we say that, believe us, it's not inflation. It has changed how marketing campaigns are run. It has changed the look of medical surgeries. It has raised the strength of defense/military. It has improved the education process. It has helped in increasing tourism. And it has supplementary fun to the virtual games that we used to play. What are you waiting for? Just give us a call and know how AR/VR can prove helpful for you. XcelTec is always ready to assist you!
Virtual Reality (VR) is the cutting edge technology created with the use of software that is pretty much closer to reality. The 3D images and videos that we see are nothing but a piece from the world of Virtual Reality.
AR/VR Development at XcelTec
XcelTec is one of the leading virtual reality software development companies and augmented reality companies that do virtual reality app development and AR game development for enterprises that operate in many industries. As the leading VR game Development Company and augmented reality company in Ahmedabad. We offer end-to-end professional AR, VR, and MR development from ideas to prototyping to solution development and deployment.
We develop every virtual reality solution to a variety of business needs of a particular project. We help businesses improve their efficiency of operation, boost ROI, and develop new customer engagement strategies with enterprise Virtual and Augmented Reality solutions.
Why Choose XcelTec for AR/VR Development
When it comes to developing AR, VR, and MR solutions, inventiveness and smartness are what that marks you stand ahead of the competition. Our team combines potential skill with creativity to build innovative and outstanding user experiences with each of the apps they create. We have the following features.
Strong Technical Skill

Vast Experience

Agile Methodology

Creative and Flexible Solutions

Customer-centric Approach

Seamless Communication

Best Game Studio

Competitive Price

100 % customer satisfaction

24/7 Technical Support
Hire Dedicated AR/VR Developer
We at XcelTec have the skillful resources and know how to provide the AR/VR solutions that fulfill your needs. We use latest technologies trends for providing the best services for argument reality and virtual reality development, Industrial AR/VR Services, Wearable App & Integration, and AR/VR Solutions. You can hire AR/VR developers from us on a project or a monthly basis.
We Also Provide More

SERVICES