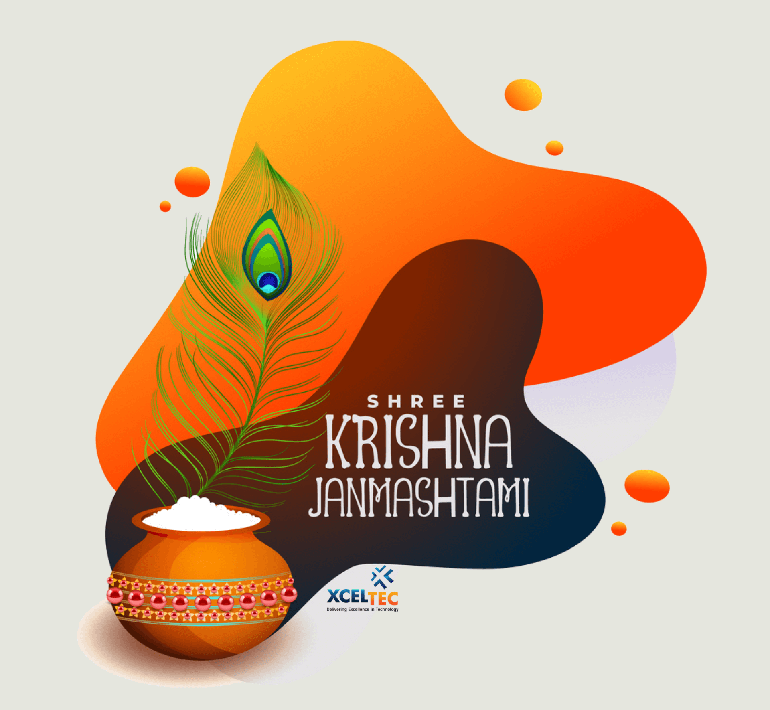 Software development Company XcelTec Celebrates Janmashtami Festival
The best Software development Company XcelTec Interactive private limited celebrates the Janmashtami festival with full of joy. XcelTec, Incorporated in 2016 and headquartered in India, and global presence and offices in USA, UAE, Australia, Iran, and Nigeria. We have 80+ employees at our India development center.
XcelTec is an industry-leading web and mobile app and software development company known for delivering Delivering Excellence in Technology and Web, IoT and game development solutions and engaging mobile apps. Owing to our irresistible quest for making perfect mobile and web apps we are grown into a one-stop destination for all mobile and web app development needs.
Krishna Janmashtami festival is also famous as the Janmashtami or GokulAshtami. It is an annual Hindu festival that celebrates for the birth of Shree Krishna (eighths avatar of Lord Shree Vishnu). Janmashtami is pragmatic according to Hindu lunisolar calendar, on the eights day (Ashtami) of the dark fortnight (Krishna paksha) in Shraavana of the lunar Hindu calendar and Krishna paksha in Bhadrapada of the lunisolar Hindu calendar, which overlays with august and September of the Gregorian calendar.