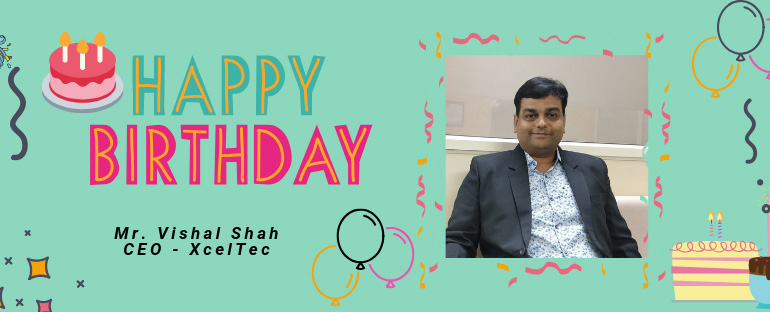 CEO Vishal Shah's Birthday Celebrated by XcelTec with Full of Joy
Intellect, mastermind, outstanding, bright, enthusiasm, superiority, versatility consolidated XcelTec Interactive Private Limited. The Best Web & Mobile App Development Company in India & USA. XcelTec is known for delivering excellence in technology. XcelTec team feeling thrilled happiness while celebrating the birthday of their CEO.
Director of XcelTec Mrs. Dipali Shah – filled themselves with full of happiness and praise on the occasion of Birthday Celebration. XCELTECIANS expressed their happiness with roars and cheers on the birthday celebration at the office premise and greeted company CEOs best wishes for further success.
Our team is living and loving XcelTec life. Here at XcelTec, it's not just about the programming, projects, and deadlines. It's also about weekends and celebrations. We know the importance of special days, festivals and celebrate it to the fullest.
The Celebration Party is Begin
Fighting Spirit till the End
Kindest heart to understand other problems
Ability to Communicate and Convince