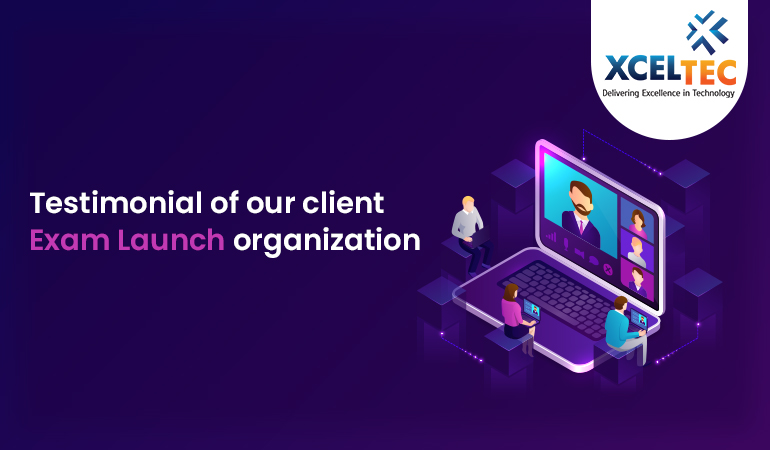 Testimonial of our client Exam Launch organization
Making ground to develop a web app and desktop app that can provide online examination with student. Explore everything you would like to understand about online exam proctoring, including the most important features of online remote proctoring. Exam Launch provides those tools for an organization to continue the evaluation in the designated test locations or even remotely at home ensuring exam security and integrity.
Our vision, Helping institutes to identify and achieve their development, growth, and student's exam goals. Maintaining institute focused students exams organization with a strong affiliating culture.
Our mission, If you choose to accept it, is to propel you into successful students exam. We aspire to create outstanding organisations that promote educational excellence, Exam development and service to communities with students. Provide educational exams that allow all children to experience learning success.
Functionality of Institute Admin
Student Authentication - Exam Launch
Key Features of Lockdown Device
Exam Launch Test-taker Application
We discuss the most important factors of how any website / E-commerce website is useful to give a great opportunity to fly high with the digital presence of any business. Connect with us to get more updates. Thank you for reading!