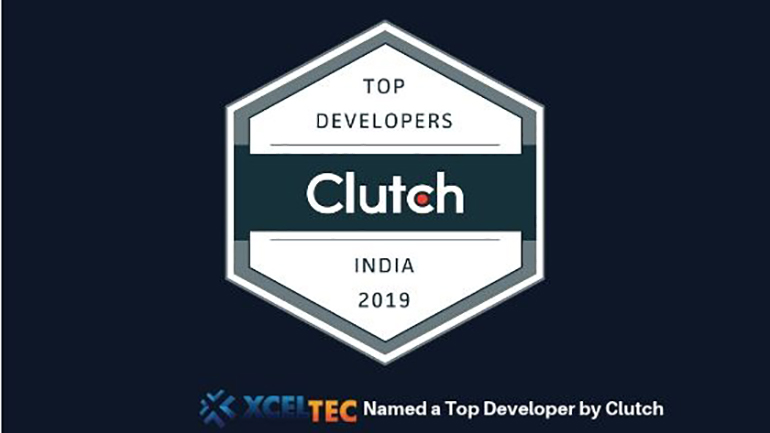 XcelTec Named a Top Developer by Clutch
Recently certified with ISO 9001:2015 certification towards the middle of the prolific year of 2019, XcelTec was meant to be knocking the doors of yet another accomplishment. Clutch named XcelTec as Top Developers in India. XcelTec team is excited to announce that we have been ranked by Clutch as one of the top developers in India. We are also proud to say that we have been doing well in one of Clutch's more competitive categories, their ranking of the best web developers in India.
We are an enterprise solution providing company specializing in software outsourcing and offshore software development. We maintain transparency, satisfaction, and integrity with our valuable clients by building the pillars of work ethic and continuous innovation. We take great pride in saying that we are successfully leading by way of our mission.
"India is a hub for development companies," said Senior Business Analyst Alaina Stevenson. "These businesses were able to set themselves apart in an incredibly competitive market. They provide high-quality services and their vast reviews and portfolio items prove that they deserve to be leaders.