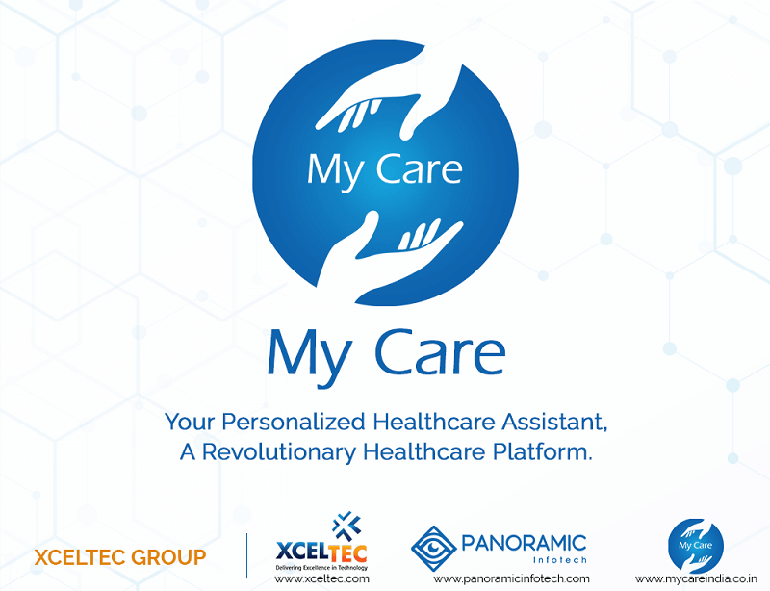 XcelTec Group Has Launched My Care USA
It is a proud moment for us that today XcelTec Group launched the newest innovation My Care USA a new mobile app for the healthcare industry. My Care is the newest innovation that we've been worked on, for quite a while.We launched the My Care app under the roof of My Care Services LLC and Minerva Applied Solution. We launched our both healthcare portal that is My Care App for the patient and My Care app for doctors.
My Care is a revolutionary healthcare platform that connects patients to doctors through a secure mobile phone platform. Not only can patients connect with their doctors – they can integrate their pharmacies to receive their electronically delivered prescriptions, capture and store their medical data, and much more. Doctors can consult with more patients in a fraction of the time it takes them now. Patients have access to all of their medical data and so do all of their connected physicians. The future is here: simple and seamless healthcare
Check out this video to know how our My Care Patient Portal works?
My Care Benefits for Patient
Easily connect with their doctors online and get the care when they needed
Redeem your prescription at the pharmacy with absolutely no hassle
Patients can add and manage their pharmacies at any time
Patients can add reminders for appointments to keep their schedule organized
Patients can upload, scan, save and share their medical data straight from My Care's digital medical history folder
Book video conferencing appointments with doctors through My Care. You also have the option to cancel your appointment in case of an emergency 24 hours before the scheduled time.
Free and premium patient applications available
Check out this video to know how our My Care Doctor Portal works?
My Care Benefit for Doctor
Easily connect with their patient online and give the care when they needed
Patients connect with their doctors using the doctors' My Care ID
Book appointments for video consultations
Doctors send prescriptions directly to the pharmacy of the patient's choice
Doctors can add and edit notes on a patients profile with ease
Doctors can easily check the medical information of the patient by checking their profile
Make your healthcare life easier wherever you are – The latest version of the My Care application is available on the app store and play store. Download at any time from anywhere.