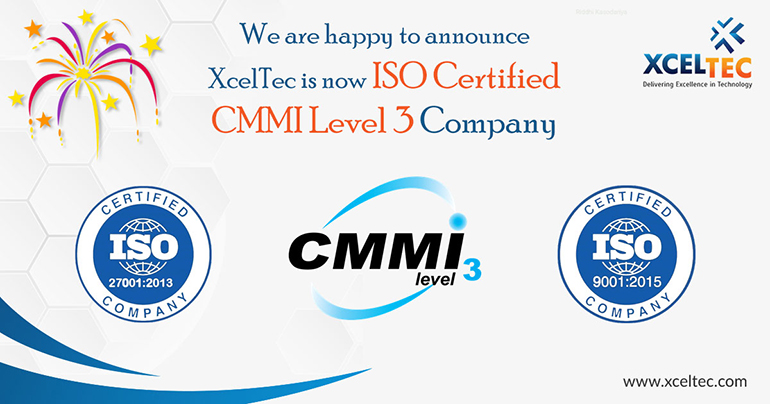 XcelTec – A CMMI Level 3 Certified Company: CMMI – DEV V.2.0, Maturity Level 3
Now, XcelTec has achieved CMMI® maturity level 3 Assessment. This is a proud moment for all of us at XcelTec Interactive Private Limited. Dedicated to the nonstop improvement and closing the capability crack, we are blessed and proud to announce that XcelTec has been appraised at level 3 of the CMMI Institute's Capability Maturity Model Integration.
Yes, you listened that right.
Capability Maturity Model Integration (CMMI) is a process level improvement model consisting of training and appraisal program. Directly administered by the CMMI Institute, At first, it was developed at Carnegie Mellon University (CMU).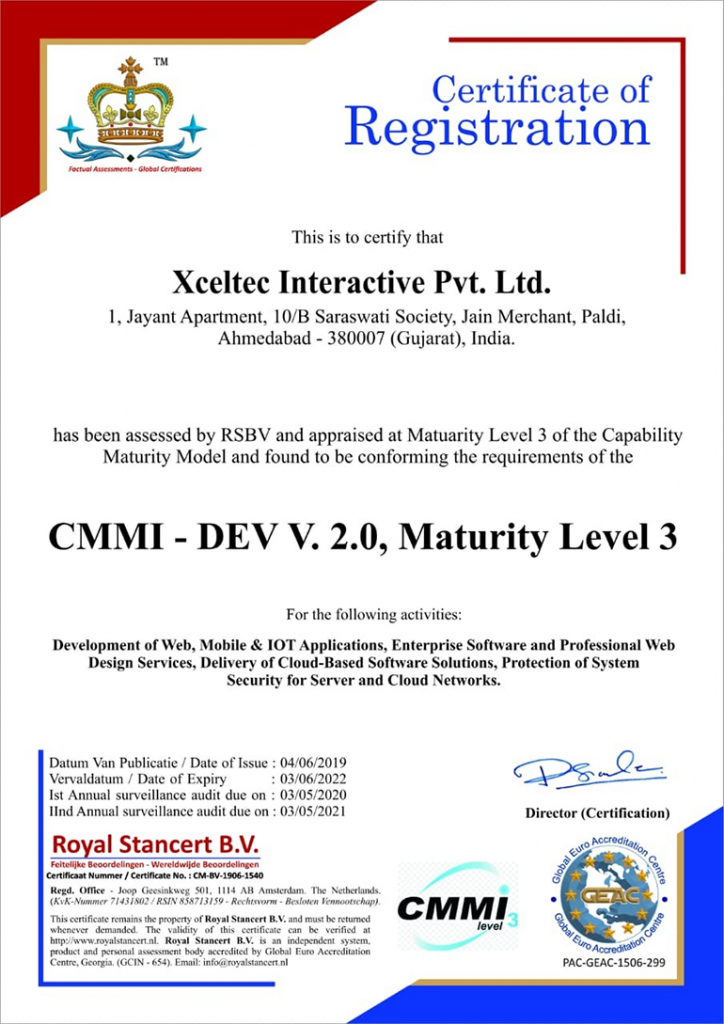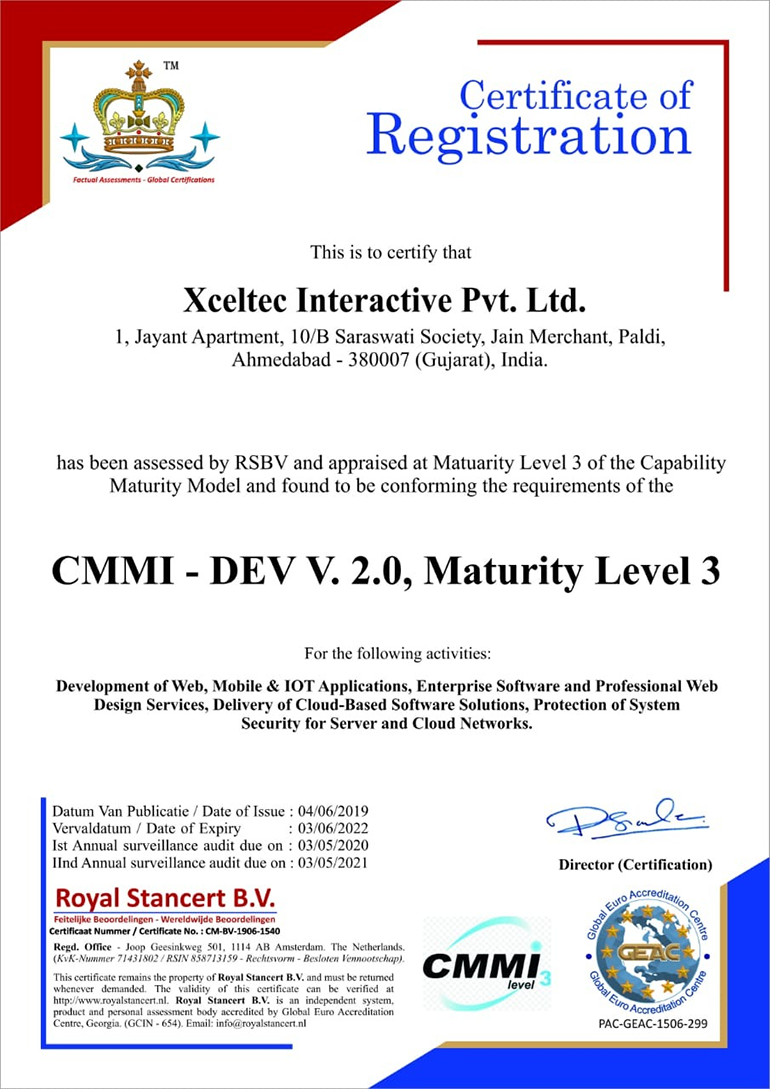 Why is there a need for CMMI Level 3?
CMMI Maturity Level 3 evaluation of Organization Capacity will assure and calm the clients that whatever products or services XcelTec is serving them as a software development partner is the 'top-level quality' products and services. At XcelTec, we are following the right pattern at the right time. But that doesn't mean we will compromise on the quality to reach speed. We, at XcelTec, always endeavored to strike a precise balance between innovation and sustenance.
"Every client cannot always come and examine the software development process in an organization. Having CMMI Maturity Level 3 maturity valuation of company capability gives our clients the much-needed assurance that the software development process here is standard, and is in a state of uninterrupted development based on a quantitative approach," said CEO – Mr. Vishal Shah.
Our CIO too believes in reach the highest level of success through nonstop development. "CMMI Level 3 certification is just the opening. Obviously, XcelTec is intending towards Level 5 maturity rating. We have an applied mathematics process control mechanism in place. They need to thrive in the next year for us to measure up to a point where we can target level 5. This is our aim," He said with vigor.
This achievement of certification is not only for our clients but also for our own growth and development. CMMI appraisal is not strictly customer centric initiation. It's a more process-centric approach where our people can better their processes and get more quantitatively important. XcelTec borrows a cycle of self-improvement relentlessly and that's our crowning goal. Through our continuous endeavor for quality, we believe we can win a higher level of maturity in our CMMI journey.