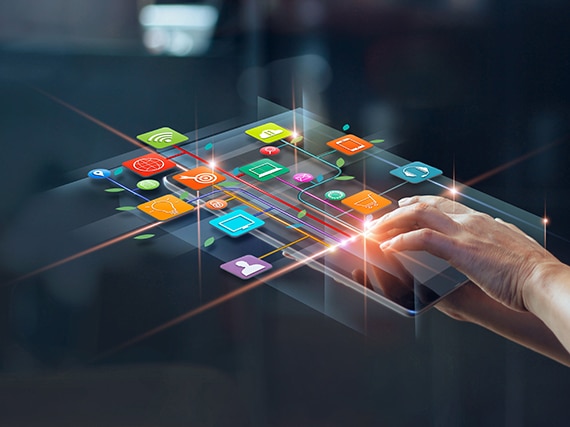 Multisite Network Feature – WordPress Development
Multisite is a WordPress feature which allows users to create a network more than a one sites on a single WordPress installation.
Multisite is a WordPress feature which allows users to create a network more than a one sites on a single WordPress installation. Available since WordPress 3.0, Multisite is a next Version of WPMU or WordPress Multiuser project. WordPress Multisite project was dropped and its features were included in WordPress core.
A multisite network can be very similar to your personal blog like xceltec.com. End users of your network can create their own sub sites on demand, just like  xceltec.com can create blogs or multistore on demand. If you do not have any need to allow end users to create their own sites on demand, you can create a multisite network in which only you, the one administrator, can add manage all the site from one dashboard.
You can run a multiple WordPress blogs and websites from a single WordPress installation.
You can set a network of subdomains like http://demo.xceltec.com or directories like http://www.xceltec.com/demo/.
Open WordPress Multisite Network for other users to create an account and get their own WordPress blogs like http://www.xceltec.com/user.
Super Admin you can install themes and plugins and make them available to all other websites on the current network. However, other site admins on the network will not have the permission to install themes or plugins
Super Admin can change the themes for all websites. Website Admins can not make changes to their themes.
Disadvantage of Multisite
A WordPress Multisite feature is wonderful and powerful, but not for most people.
The biggest issue is that it uses ONE database to manage ALL sites. It is more complexity to the Admin Dashboard, and to the use of various plugins. It also makes migration, later separation, and backups a bit more of a complex issue (well…. significantly more complex!)
All plugins will not work with multisite. First You check if the plugins are multisite compatible or Not before installing them.
The individual sites cannot add or delete themes and plugins. If they are present on the network, they can be activated and deactivated.
If your site or server is down than it will affect all the sites on the current network.
So, assess your needs, and if required, do not hesitate to install a multisite. While installing multisite is very easy, But there are complexities involved in management. Also migrating a multisite or separating a single website from a multisite can be a bit difficult. To use Multisite main rule here is Proceed With Caution!.