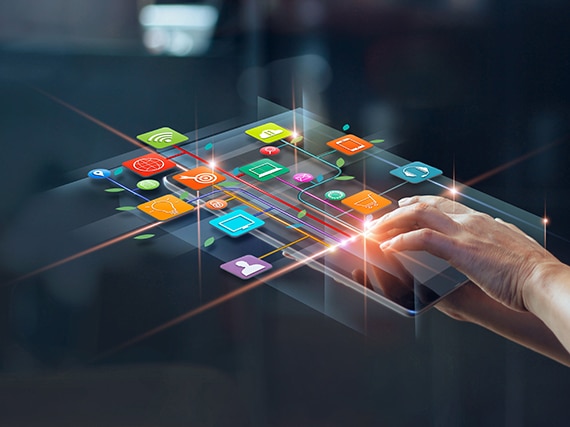 Outsourcing Trust and Transparency
Having a trust worthy company is a must-have for any business nowadays. Many small businesses don't have a website or have a website which is outdated. A properly built website will not increase only your perceptibility and potential business but it will also build integrity, trust and quality sensibility. People outsource their work to do business more effectively and efficiently. The most important thing in every business is trust and transparency.
The Role of trust and transparency to establish effective outsourcing
There are many obstacles client face while outsourcing their work and that can be overcome by Trust and Transparency – with Quality work, honesty competency, Integrity.
Model represents the part of the application that handles the logic for application data and any business logic or operations that should be performed by it. Mainly the Model object retrieves and stores data in a database or form.
Many people afraid to outsource their works because of many reasons they have worst past experience, They have been cheated, They could not manage things like what they do, how they do and they could not keep the track of all tasks which they have assigned. The major reason to outsource the work is lack of trustable & available resource in-house.
Outsourcing is a situation in which company employs another organization to do it's works, rather than using its own employees to do it. There are many positive and negative aspects of outsourcing.
Problems questions of clients before outsourcing:
What is the problem?
Who is the best suitable to solve problems?
When the solution is needed?
How soon they need to pay?
Will this method worth?
Does they have team with the required technical skill
Does they provide cost effective team?
Does they have team with good collaboration & communication?
Which services would consider to outsource?
Based on our Research & Analysis, Mobile application development is most outsourced service (64%) which is given most expansion in the use of smartphones. Outsource company need to seek expertise to exploit app usage.
­­I would like to share few things about how the trust and transparency matter:
The Role of Trust & Transparency:
I have read many articles where authors talk about the outsourcing problems and how to overcome. The service provider attitude should be towards solving problems.
Just think: what make us to go and sit in front of doctor for a surgery and allow him to do a surgery using surgery tools. This is the kind of trust we need to have with our clients as outsourcing company.
Client look after many elements before outsourcing. They look at competency, skill, experience, work methodology, cost.
Below factors will be measured by client:
Affordable Cost
Good Quality
Security of Confidential data
Time Zone Adjustment
Good Quality Control
Word of Mouth
Client evaluate above factors based on 'word of mouth' which depends on trust & transparency. The other thing is to accomplish any job within specific time line, if we make commitments then must keep them to reach out.
"Trust is bridge the gap between company and customer with consistency and transparency".
The Trustworthy Company take all these responsibility, they analyse the issues and manage well. All factors measure in terms of how they solve issues, how they communicate, their involvement in job.
The result of transparency transform into trust. The process should be transparent and clear that helps to manage workflow faster.