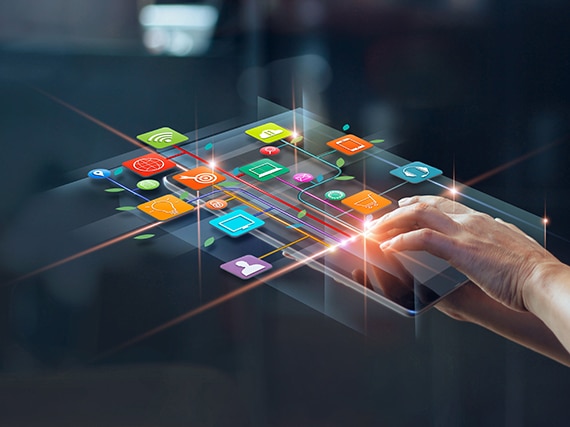 Cloud-Based Services – Mobile Development
Cloud services means services made available to users on demand via the Internet from a cloud computing provider's servers as opposed to being provided from a company's own on-premises servers.
Examples are Google Docs, Google Sheets, and Google Slides.
Software-as-a-Service (SaaS)
Software-as-a-Service attribute to applications delivered to the end user through a web or any other web client.
Examples of Saas is Microsoft Office Live, DropBox.
Platform-as-a-service (PaaS)
Platform-as-a-Service will provide an environment for developers to build web applications without deep knowledge of backend server and front-end or admin panel.
Examples of PaaS is Google AppEngine, SalesForce VMforce.
Infrastructure-as-a-service (IaaS)
Infrastructure-as-a-Service provides access to computing resource in a virtualized environment
Examples Amazon EC2, IBM Cloudburst.
Cloud base services use to data stored on the internet instead of your computer's hard drive or locally on device. It allows limiting the size of mobile applications, so that this feature also helps in resolving memory issues. It is benefited by the constant connectivity; devices access data from the Internet and share them with other devices.
Simply put, cloud computing is computing based on the internet.
When you update your Facebook status, then you are using cloud base service. Checking your bank balance on your phone then you are in the cloud again.
Why are so many businesses moving to the cloud? It's because cloud computing increases efficiency, helps improve cash flow and offers many more benefits Like Flexibility, Disaster recovery, No need for local data storage, Automatic software updates, Capital-expenditure Free, Increased collaboration, Work from anywhere, Document control, Security, Competitiveness, Environmentally friendly.