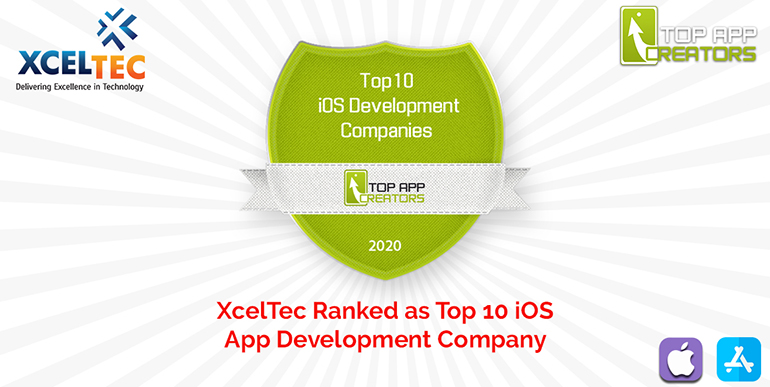 XcelTec Ranked as a Top iOS App Development Company by Top App Creators
Since we first opened our company's doors in 2016, XcelTec has been on a mission to provide an innovative mobile app experience & delivering excellence in technology. Over the years, we've made every effort to build the best products possible for each of our clients. It's always a pleasure to receive acknowledgment for our work, and this most recent honor is no exception: Top App Creators has recognized XcelTec as one of the Top iOS App Development Company for August 2020
Top App Creators provides a comprehensive list of top app development companies worldwide. This platform intends to assist visitors in finding native and right development companies for their next app development projects. Here the buyers may compare all the listed developers which will assist them in identifying a suitable App Development Company for their project.
The team at Top App Creators has acknowledged the top leaders in different industries across several major cities. After recognizing wide-ranging active mobile app developers, Top App Creators narrowed it down with more than 25 variables across five domains:
Little More About XcelTec
At XcelTec, we're always focused on assertive ourselves. Our team has grown in size to accept challenges for bigger projects. And we've researched deep into emerging technologies like artificial intelligence, machine learning, and the Internet of Things to bring our clients new product abilities. But our motto has never changed: If you can dream it, we can build it!
Besides being named a top iOS app developer, we were also recently named as a clutch leader for mobile app development. We were also fortunate to be lauded as one of the UAE's leading iOS app development company by Selected Firms!